Multi-religious Program at the Faculty of Medicine to Bless the New Year 2023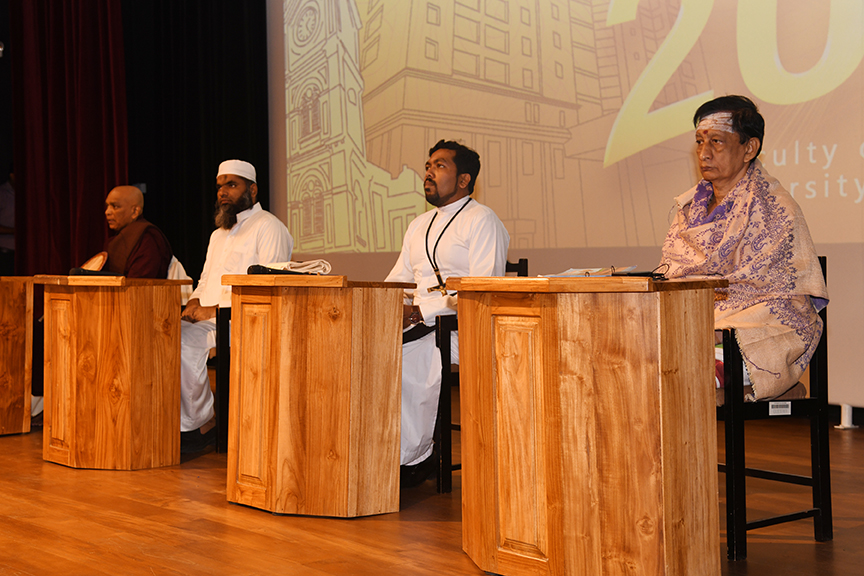 Faculty of Medicine organised a multi-religious program on 3rd January 2023 at the Main Auditorium of the UCFM tower of the Faculty of Medicine to give blessings to the new year 2023. Blessing for the new year commenced with the Buddhist religious activities by Venerable Dr Mirisse Dhammika thero and followed by the Hindu prayers by Sri Padmanada Gurukkal, Islam religious activities by Abdul Sathar Moulavi and the Catholic new year blessing by Rev. Fr. Lakshan Fernando.
The ceremony was attended by Senior Professor (Chair) H.D. Karunaratne, the Vice-Chancellor, Senior Professor Vajira H.W.Dissanayake, Dean, Faculty of Medicine, Mr K.A.S. Edward, Registrar, Acting Bursar and all other Academic, Administrative and Non-Academic staff members and the students of the Faculty of Medicine.