WHO Collaborating Centre – Functions
WHO Collaborating Centre – Functions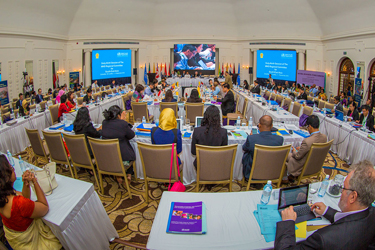 Collection and dissemination of information.
Standardization of terminology and nomenclature, of technology, of diagnostic, therapeutic and prophylactic substances, and of methods and procedures.
Development of evidence-based technical guidance tools and resource materials on various topics.
Development and application of appropriate technology.
Provision of reference substances and other services.
Participation in collaborative research developed under WHO's leadership, including the planning, conducting, monitoring and evaluation of research; evaluation of WHO interventions in countries; and promotion of the application of the results of research.
Training, including research training.
Coordination of activities carried out by several institutions on a given subject.
Capacity-building work at country level.
Provision of monitoring, preparedness and response services to deal with disease outbreaks and public health emergencies.