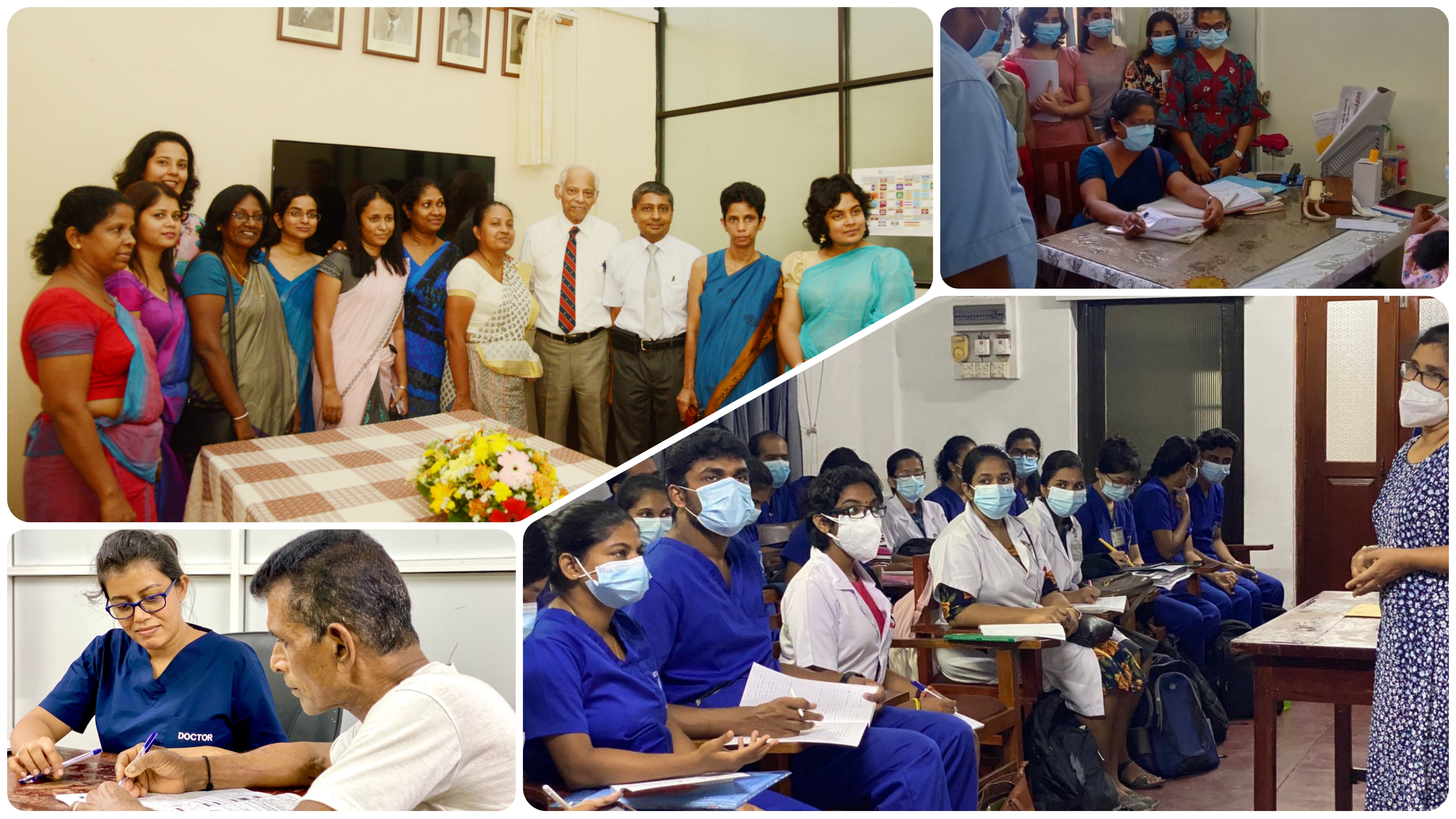 The Department of Psychiatry has pioneered the teaching of Psychiatry for undergraduates and postgraduates in Sri Lanka. In 1995, with the curriculum revisions a separate Mental Health Module and two months of clinical attachments were introduced. In 1995, the department became the first among medical schools in Sri Lanka to introduce the evaluation of psychiatry as a separate subject in the final year. Many internationally renowned doctors have served in this department in various capacities, and we take pride in continuing the clinical traditions that they have set before us. Our primary aim is to maintain the high standards of medical teaching and patient care that have existed in our department for a long time.
The Department teaches undergraduates at many stages of their training, i.e. from the applied sciences up to the final year professorial appointment. The department contributes to the teaching of behavioural sciences, biomedical ethics, and community medicine in the medicine and allied health sciences courses. We offer postgraduate training in psychiatry for general psychiatry trainees and many other medical specialties. The department also offers research opportunities for both undergraduates and postgraduates.
The department provides clinical services at the University Psychiatry Unit, National Hospital of Sri Lanka and University Child and Adolescent Psychiatry Unit of the Lady Ridgeway Hospital, Colombo which provide specialized integrated psychiatric services in child and adolescent, general adult, early psychosis, addictions and old age in inpatient and outpatient psychiatric settings. These services provide clinical training for undergraduates and postgraduates in medicine and allied health sciences.
In response to emerging needs, we have widened the department activities to have a greater impact on improving mental health care in Sri Lanka.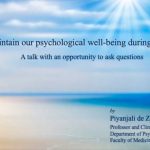 The current COVID-19 pandemic is seen to be associated with stress among some individuals, worldwide. Having strategies at hand to manage one's psychological well-being during these times would be most useful. This presentation offers you just these strategies that may help you to tide through these times.