Research Promotion & Facilitation Centre
Research Promotion & Facilitation Centre
The Research Promotion and Facilitation Centre (RPFC) in the Faculty of Medicine, University of Colombo was established in 2013, with funding provided via the HETC grant, to promote research activities in the Faculty. Since 2013, RPFC has contributed significantly to uplift and promote a positive research culture in the Faculty and also has established research networks with local and international research institute. RPFC was formalised as an administration unit in the Faculty of Medicine in 2017.
The RPFC conducts regular research training workshops, journal clubs and online support for academic staff, post-graduate students and their supervisors registered with the Research and Higher Degrees Committee (RHDC), Faculty of Medicine, and for the academics of the networking institutions.
The centre has commenced the first formalized research writing support programme in the country with the support from INASP, UK. The programme consists of training workshops, an online course and writing clubs. The centre provides expertise to the network partners to initiate the writing support programmes in their institutions. RPFC also provides mentorship to academics and post-graduate students to publish their findings in high quality peer reviewed, indexed journals.
To improve the research culture in the Faculty of Medicine, University of Colombo by,

Establishing an administrative department/unit for research.
Providing training in research.
Providing support and training for grant applicants for research and infrastructure development.
Providing mentoring for researchers.
Establishing a formal progress monitoring system aligned with counseling and a support system for researchers.
Training and supporting researcher to publish their research.
Training and supporting research entrepreneurship.

To become the central unit for research promotion for the higher education institutes in Sri Lanka by extending the services & training.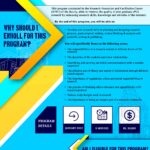 Certificate Course on Postgraduate Research To apply for Program Apply Now