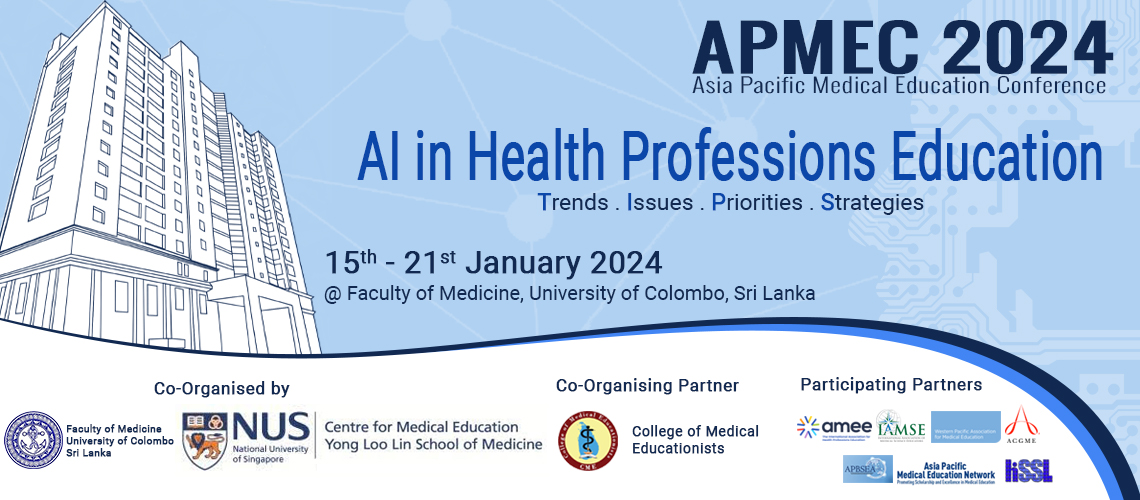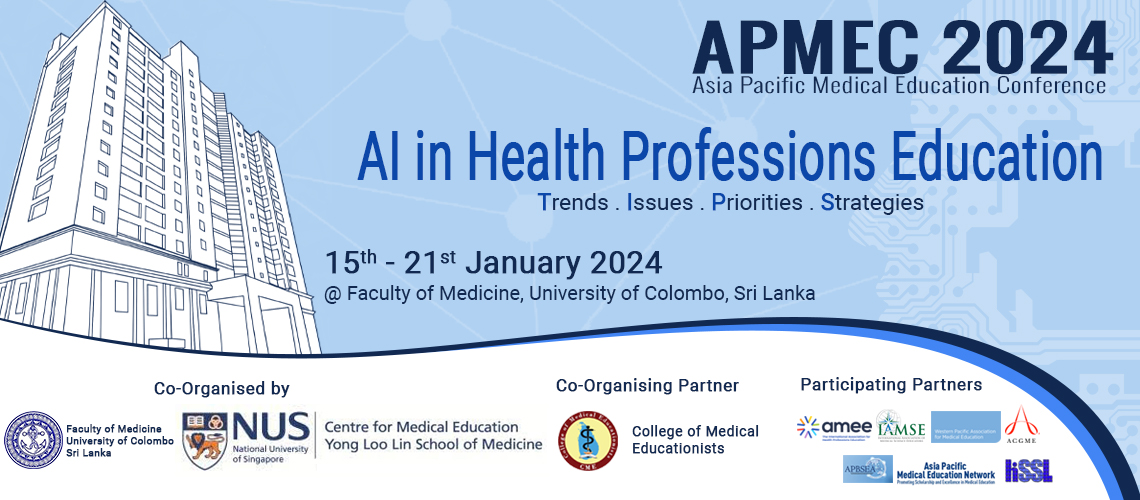 Registration Open!
Early Bird Deadline: 30th of November, 2023
Set within this unique backdrop that mixes a sublime past with an ambitious future, health professions education at the Faculty of Medicine, University of Colombo has come a long way, from isolated, standalone learning to learning in context. Like most health professions education schools, from largely a lecture, laboratory and apprenticeship-based teaching and learning, we too have ventured into various learning options such as small group learning, simulated learning, and blended learning.
On the assessment front, from largely unstructured, written, and clinical assessments, we have moved into a more structured and organized assessment that tells us more about the candidate's abilities in a more accurate and precise way. Moreover, with the pandemic the life changed as never before. Learning was turned into an isolated exercise, physically, but only physically. Technology enabled learning to still take place as an inter-connected social activity, at least virtually.
While the debate of which aspects of those newfound technologies we should keep post-pandemic is still very raw, there enter the new AI language tools. These tools are already changing the way we learn and the way we conceptualize learning, from plagiarism to clinical reasoning.
The Faculty of Medicine, University of Colombo celebrated its 150th Anniversary in 2020. The faculty has not had any major infrastructure development for over 75 years and as such lacks space to grow. The multi-story new building complex facing the Maradana Road was expected to fill this void. The building constructed at a cost of over 7 billion rupees is expected to be handed over to the faculty by the end of the year 2021. A study commissioned by the Council in 2019 estimated a total annual expenditure of approximately Rs. 191 million for maintenance and upkeep of the building.
In this background the faculty was requested to develop a business plan with the view to raising the funds required for the maintenance and upkeep of the building; to pay back Rs. 602.4 million that was loaned by other faculties for the project; and to generate the revenue for the future infrastructure development of the faculty. It was expected that the business plan would build on the investment that had already been made by the government for the building and tap into the human resources expertise within the faculty that consist of over 160 academics – who are the most highly qualified and highly trained medical, allied health, and scientific staff in the country – as well as the over 300 non-academic staff.
Let's meet in Colombo from 15 to 21 January 2024
@ APMEC 2024