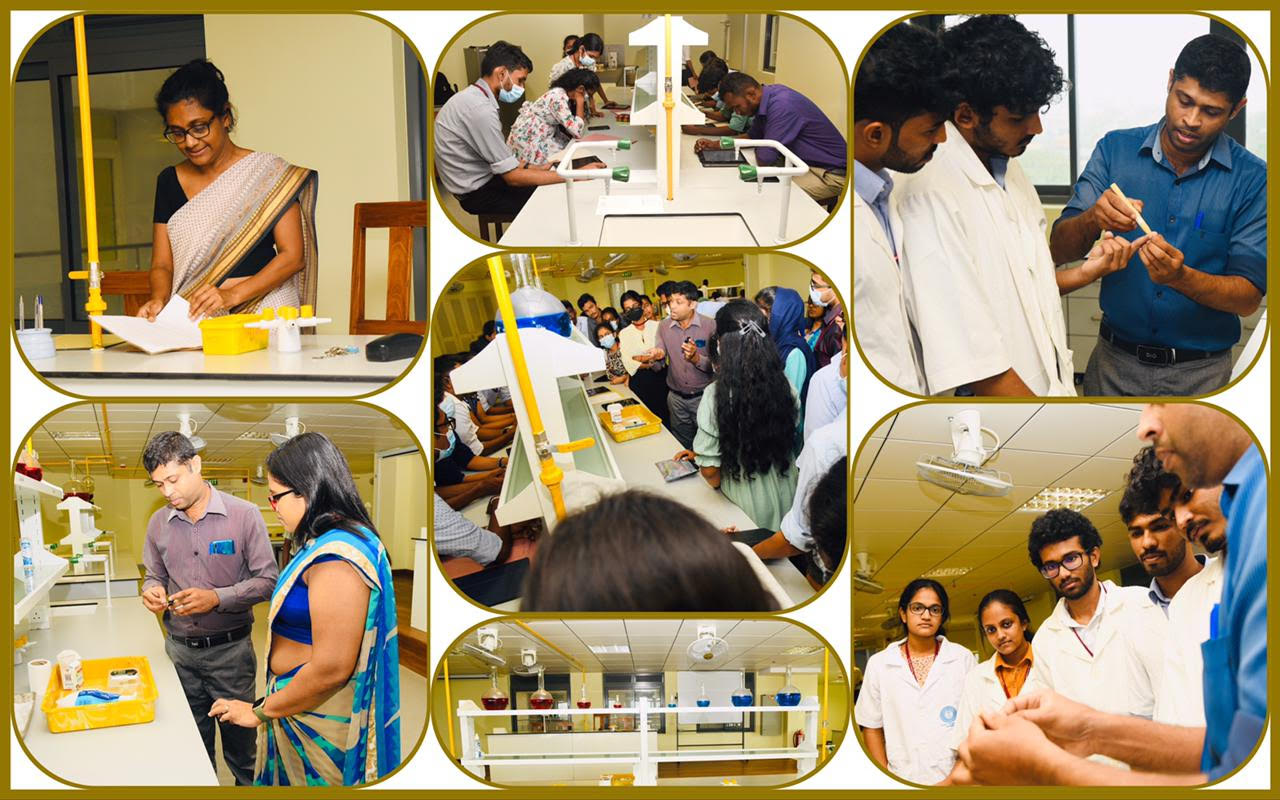 Department of Biochemisrty & Molecular Biology – Academic
Department of Biochemisrty & Molecular Biology – Academic
Contribution to MBBS
The staff of our department play an active role in four of the five streams of the undergraduate medical curriculum. with a teaching  commitment in the form of lectures, small groups, problem based learning, interdisciplinary staff seminars, and laboratory practical classes and an examination commitment in:
The Basic Sciences Stream – Biochemistry teaching which includes lectures small groups and practical classes
The Applied Sciences Stream – Endocrine Module, Nutrition and Growth and Development Module, Cardiovascular Module.
The Community Stream – Research projects and community and family attachments
The Behavioural Sciences Stream –  facilitating small group teaching
There is no any program conducted yet.