Academic Mentoring Program
Academic Mentoring Program
Academic Mentoring Program – University of Colombo Faculty of Medicine (AMP – UCFM) is aimed at improving strength and quality of academic staff of the faculty. It is further known that formal mentoring is superior to informal mentoring, while a mentor's role is different from that of a research coach, administrative head or from that of a supervisor. Therefore, formal academic mentoring is widely practiced in many well recognized Universities at a global scale.
Probationary and junior academic staff members are encouraged to identify a mentor of their choice from among the Faculty of Medicine Colombo staff of senior lecturer grade 1 and above. It is aimed at supporting both mentors and mentees to conduct effective mentoring sessions through formal workshops on mentoring. Also program conducts mentee facilitation sessions covering different topics of relevance to the career enhancement of young academic staff members. It also aimed at conducting annual feedbacks and program evaluations with a view to improve the output.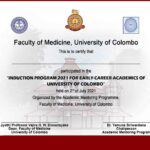 "Induction Program 2021 for Early-career Academics of University of Colombo" Organized by the Academic Mentoring Programme, Faculty of Medicine, University of Colombo, 2nd of July 2021 Dear Participant, You can download your certificate of participation from the link relevant to your name & serial number given below. Ind2021_001 S.S. Ediriweera Download Ind2021_002 E. Lokupitiya Download…
Message from Chairperson, AMP.

Welcome to the Academic Mentoring Program of the Faculty of Medicine, University of Colombo (AMP-UCFM). The Faculty of Medicine – Colombo has always been a center of excellence which produces high quality medical professionals and this is largely due to the highly dedicated and competent academic staff who play multiple roles as teachers, researchers, administrators, clinicians, counsellors and advisors within the faculty. We at the AMP-UCFM firmly believe that supporting the academic staff in their career development through academic mentoring is extremely important in improving institutional output, individual output as well as job satisfaction.
Academic mentoring is a well-recognized component of many high ranking universities around the globe. Although several informal mentoring mechanisms have always existed in Sri Lankan universities, there have not been any formalized procedures, processes and programs in mentoring. The Faculty of Medicine, Colombo is proud to pioneer such a formal program in Sri Lanka. The AMP-UCFM was established in September 2016 with the aim of supporting young academics and inculcating a mentoring culture in academia. At present, AMP-UCFM conducts many activities including, recruitment of mentors and mentees, orientation workshops on mentoring, facilitation sessions and program evaluations. Expertise on mentor training is provided by several collaborating overseas universities and academic institutions along with a wide array of eminent local resource persons who provide valuable inputs and share their experiences during the workshops that are conducted.
During this short period of 4 years we have completed over 20 training sessions covering various aspects of mentoring and we have extended our support to other faculties, institutes and campuses of the University of Colombo. It is so pleasing to note that many of them have already established their own mentoring programs. The feedback we get from in-house members, colleagues and our well-wishers has always been encouraging. Moving forwards, we at AMP-UCFM are quite keen to support other universities and wider academia in their efforts to inculcate a strong mentoring culture in Sri Lanka.
It has been a challenging yet interesting journey for me from the initial steps of raising awareness, developing interest groups, identifying a working group to effectively shoulder the responsibilities, forming collaborations, organizing infrastructure support and establishing this formal academic mentoring program. I have been supported by many along this journey and I remain sincerely thankful to all of them. I am indebted to our Vice Chancellor, Senior Professor Chandrika Wijeyrathne & Dean of the faculty, Senior Professor Vajira Dissanayake, for their continuous guidance and support. All the local and overseas resource persons, senior mentors and mentees of the program, our well-wishers, the advisory panel and the dynamic working group of AMP-UCFM deserve a special appreciation for contributing to the success of this program.
To those of you who are keen on joining the AMP-UCFM as mentees and mentors, I welcome you warmly to our family and hope that you make use of our support to develop yourselves and this institution to greater heights in the years to come.
Best wishes,
Dr. Yamuna Siriwardana,
Chairperson /Academic Mentoring.
Dean's Message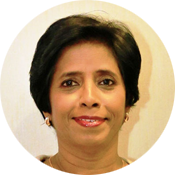 The Faculty of Medicine, University of Colombo, Sri Lanka (UCFM), being the second oldest medical school in Asia has been a center of excellence for both teaching and medical research. This is evidenced by its high quality research out puts and the performance of the graduating medical professionals. Correct guidance, support and review of the newly recruited academics is necessary to maintain such standards in the long term to ensure good quality teaching, research, administration, and an academic who has a holistic approach. Facilitation of a newly recruited member will also improve the job satisfaction and retention in the same university upon completion of the probationary period.
There are various formal and informal activities conducted by this institution to support many academic activities including teaching, learning and research. Availability of a more formal program to facilitate career advancement of junior academics is an important need currently. Academic Mentoring Program was initiated for the newly recruited academics since September 2016, with a view to establishing a process in which each newly recruited academic (mentee) will have an opportunity to develop a professional relationship with an experienced academic member (mentor) aimed at enhancing the career, professional and personal development which will ultimately positively contribute to a high quality output of both the individual and the institution. I sincerely hope that the young academic staff members will benefit through this new program.
I thank Dr Yamuna Siriwardene for initiating this programme and wish all participants a very enjoyable, productive and successful future in the Faculty of Medicine, University of Colombo.
Professor Jennifer Perera,
Dean, Faculty of Medicine.
Coordinator's Message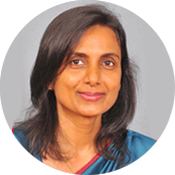 Advancements in healthcare, science and technology is a prime requirement for national development. Higher education institutions play a major role in improving the output in S & T sectors around the globe. Career development of the academics and researchers serving these institutions is critical in enhancing the output and achieving the goals of respective institutions. Job satisfaction, an improved mindset, active facilitation and encouragement of young University academics and other researchers is important in this regard.
Academic mentoring is a well-recognized tool employed for career development in many established Universities at a global scale. Formal mentoring is considered superior to informal ways of mentoring. Mentor's role is different from that of a coach, supervisor and an administrator.
Faculty of Medicine of University of Colombo (UCFM) initiated the institution's first formal Academic Mentoring Program in year 2016. The program aims at supporting the young academics and inculcating a mentoring culture in academia. Sensitization workshops on mentoring and a needs assessment survey were conducted, broad areas for action were identified, mentee facilitation sessions were conducted and pilot year program evaluation has also been completed. Program is now on-going.
I remain sincerely thankful to Dean, Faculty of Medicine, the advisory panel, all our resource persons, working group members, senior mentors and mentees of the program for the valuable guidance and support given and the keen interest shown in all program activities. I hope that academic members will benefit from the activities conducted through this program.
Best wishes,
Dr. Yamuna Siriwardana,
Program Coordinator