Centre For Training Research & Diagnosis Of Leishmaniasis – Diagnostic Services
Centre For Training Research & Diagnosis Of Leishmaniasis – Diagnostic Services
Free diagnostic & support services
We offer a free weekly leishmaniasis patient care clinic to all state hospitals, all universities and all academic bodies.
This clinic is held on Tuesdays and Fridays at Department of Parasitology, Faculty of Medicine, University of Colombo.
Clinic is open from 8.00 a.m. to 12.00 noon except on public holidays. Alternative dates and time are available by appointment.
Sample collection for diagnosis of leishmaniasis ( see below for details), Laboratory investigations.
Technical advice on sample collection and transport.
Expert advice on case management and follow up.
Hospital visits on request for referrals.
Patient follow up service.
Diagnostic assistance to MLT/PHLTs (Technical officers) in health sector.
Cross examination support for patient samples reported elsewhere.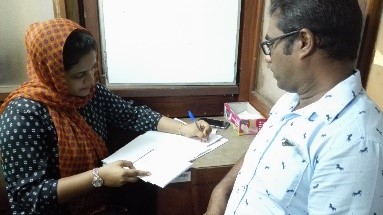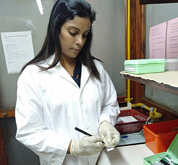 Samples, collection, transport and diagnosis
Facts on diagnosis of leishmaniasis