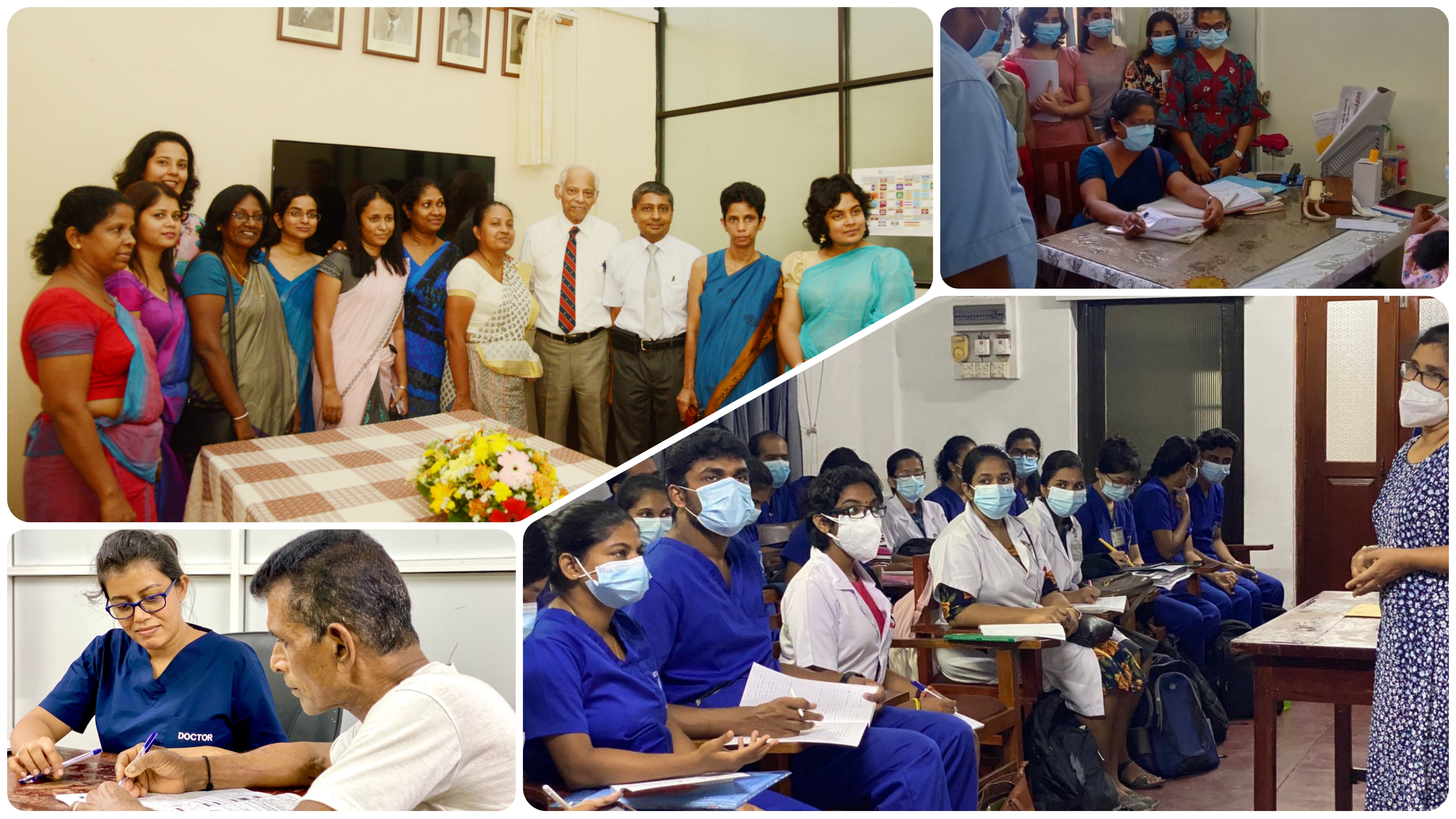 Department of Psychiatry – Academic
Department of Psychiatry – Academic
The department contributes to teaching in the medical and allied health sciences courses by conducting lectures and other academic activities under the following streams.
Applied Sciences stream
We teach theoretical aspects of psychiatry during the 40-hour Mental Health Module in the fourth year of undergraduate training. The department contributes to teaching in other modules too, especially regarding psychological aspects of other medical disorders.
Clinical sciences stream
The National Institute of Mental Health, Angoda, conducts a two-week psychiatry clinical training synchronized with the teaching of the Mental Health Module. Students train for eight weeks in the University Psychiatry Unit of NHSL during their final year. Students receive clinical training with exposure to a variety of patients with major psychiatric illnesses, anxiety disorders, substance use, old age-related problems and psychosocial issues and different treatment interventions by the multidisciplinary team. Clinical teaching comprises case discussions, ward classes, Clinical Lecture Demonstrations (CLD) and Integrated Ward Classes (IWC). Assessment in Psychiatry comprises MCQs, SEQs, a clinical case and modified observed clinical examination and continuous assessments.
Behavioural Sciences Stream
Department staff contributes extensively to teaching and assessment in the Behavioural Sciences Stream. The initial curriculum of the BSS was developed by the department staff at the time of curriculum change in 1995.
Community Stream
The Department staff contributes to teaching, assessments, the community and family attachment programs and the research projects of the Community Stream.
There is no any course conducted yet.