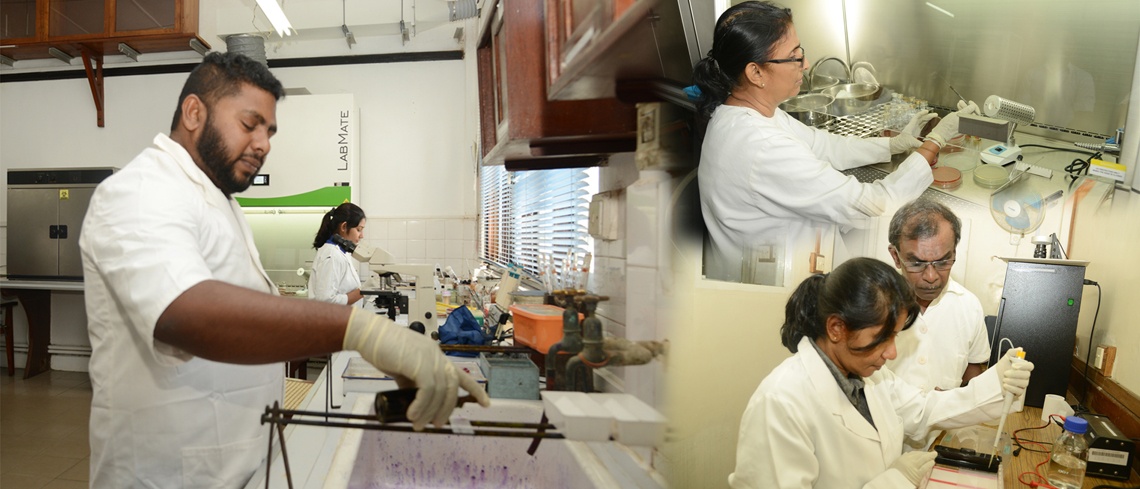 Department of Medical Microbiology and Immunology – Academic
Department of Medical Microbiology and Immunology – Academic
Contribution to MBBS
The broad goal of the undergraduate medical microbiology curriculum is to explore host-parasite relationships and immune mechanisms, microbial flora and its importance in health and disease, pathogenesis of common infections including opportunistic pathogens, tests for laboratory diagnosis to support clinical diagnosis, choice of antimicrobial agents for treatment, methods of infection prevention and control and practice of biomedical waste disposal. Bringing about awareness of National Health Programmes for the prevention of communicable diseases is another goal of the department.
There is no any program conducted yet.
In addition, the department contributes following courses conducted by PGIM.
Diploma in Medical Microbiology
MD in Medical Microbiology
MD in Transfusion Medicine
Diploma in Pathology
MD in Pathology